ROW80 Update, and Walking the Tolkien Trail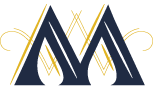 y first update for this round of
A Round of Words in 80 Days
...
My overarching goal was/is to finish editing - on paper -
Rome, Rhymes and Risk
.
I had all these grandiose plans of editing while on vacation that, unsurprisingly, didn't pan out. I've gotten only chapters 1 and 2 edited so far.
The main trouble - or, if you look at it from the other side of the glass, main excitement - is that the story is only about 60,000 words, and could use lots more new scenes, to flesh out the middle bits and, er,
finish
the ending. The final scene is a bit wobbly at the moment.
Okay, let's be blunt: the final scene doesn't even exist, and the last chapter leading up to the final scene has absolutely nothing going on.
So between now and 31 May, I'd like to finish all the edits on paper. Then, until the end of this round on 21 June, I'd like to return to my get-up-at-5-am-to-write routine. Wish me luck!
Meanwhile, here's part one of the vacation photos: our walk along
The Tolkien Trail
in Hurst Green, Lancashire.
Actually, first of all, here are two photos of the church in Warwick, where Tolkien was married:
It was a few days later, having gone up to Edinburgh and the Yorkshire Dales and back, that we arrived in Hurst Green. It was late in the evening, so we settled at the inn, and had a drink or two before bed:
View from the breakfast room the next morning:
Hurst Green village centre, the start of the walk:
Heading out:
Stoneyhurst College, which Tolkien visited during the 40s and 50s, when his son John was evacuated there and his other son Michael taught there. "As well as its links to J.R.R Tolkien, other literary figures associated with the college include Sir Arthur Conan Doyle (a former pupil), the poet Fr. Gerard Manley Hopkins (a former member of staff) and contemporary novelist Patrick McGrath":
An interesting carving near the grounds of the college:
The historical border between Lancashire and Yorkshire, across the river Hodder:
Me, in a Tolkienesque tree:
Looking back at Stoneyhurst College:
Through a farmer's field:
Where the Hodder meets the Ribble:
Where the Calder and Ribble meet, and the Brandywine, or Bucklebury, Ferry used to be:
If that's where the Brandywine Ferry was, then this would be looking back towards Farmer Maggot's farm:
Join me in the beer garden!