Mini Reviews of Smoke and Occasional Soulmates, ROW80 Check In, and WRiTE Club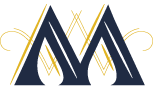 ore mini reviews!
I've been catching up on some beta reading, but I did finish my short story! Now I just need to edit it...
In the meantime, I've recently read two intriguing books about relationships:
These days, since I have to read on a screen in the evenings (baby in the room!), I tend to judge books by whether they hold my interest despite the annoyance of holding up my iPad and reading on a screen (I'm sure a dedicated eReader would be easier, but I don't need another device in my life and I still don't like the pause that comes when swiping from one page to the next. I especially don't appreciate the random things that happen, for example, the Kindle app recently updated and the fact that I've read most of the books in my Kindle library was erased; they all look new and unread now).
Occasional Soulmates
definitely held my interest. The voice and the locations are very specific and well-drawn. I read Maugham's
Liza of Lambeth
(published in 1897!) last year, and this book reminded me of that one. Maugham's story was also very specific in its location and also a sad slice-of-life (though
Occasional Soulmates
ends on a slightly more optimistic note). One hundred years from now, I'd like to think that someone will discover
Occasional Soulmates
just the way I read Liza of Lambeth, and be intrigued by the setting, the language, and the characters and the choices they make.
"An evocative tale of two women navigating the secrets and lies at the heart of a wildfire threatening their town.
After a decadelong career combating wildfires, Elizabeth has traded in her former life for a quieter one with her husband. Now she works as the local arson investigator in a beautiful, quaint town in the Rockies. But that tranquil life vanishes when she and her husband agree to divorce and a fire in nearby Cooper Basin begins to spread rapidly. For Elizabeth, containing a raging wildfire is easier than accepting that her marriage has failed.
For Elizabeth's ex-friend Mindy, who feels disconnected from her husband and teenage children, the fire represents a chance to find a new purpose: helping a man who has lost his home to the blaze. But her faith is shattered by a shocking accusation.
As the encroaching inferno threatens the town's residents, Elizabeth and Mindy must discover what will be lost in the fire, and what will be saved."
Another book that held my interest on screen, to the point where I stayed up too late one night because I simply had to finish it. The novel takes place over a week, and weaves in and out through the various interpersonal problems and revelations, so that the reader is always wondering what next. I'm getting to be a fan of tentatively happy endings, which leave the reader room to speculate on what the characters might be doing a few years after the end of the novel.
Smoke
is told in alternating points of view, Elizabeth's in first person and Mindy's in third (along with a couple of brief chapters from other viewpoints), which further underscores Mindy's feelings of alienation from everyone in town. Oddly, it's relative-newcomer Elizabeth who has more connections to the town, as she interacts with more different people than Mindy does. But right from the start it's evident that the two need each other to help them navigate their lives.
Next up on the Kindle for iPad:
Every Month Was May
by
Evelyn Eaton
!
There's still time to vote in the first round of WRiTE Club!
This is the last week of regular bouts, before the next round of elimination bouts and then the playoffs. Good luck to all the entrants!
What intriguing books about relationships have you read lately?
Do you always hope for a happily ever after ending?