Morges (Photos 3/4)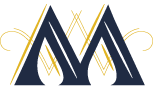 orges!
Previous series of
Morges photos appeared here
and in a post of
Audrey Hepburn's home in Tolochenaz
.
We've visited a few times since then, for village fetes and markets, as the town is quite lovely -- a long lakeside promenade, flowers everywhere, a castle, and a main street with cafes and artisans' shops. Lucky it's away from home and not between home and work, as I'd be tempted to stop on the way and linger, in the garden of a restaurant, looking out on the lake, and writing.