Music by Decade, Social Networks, RiP Max von Sydow, Betsy Byars and Maj Sjöwall

ore music!
A while back,
Matthew
shared a post on Facebook that asked players to choose one song per decade of their life. One song? I can't narrow it down, so I've tweaked the categories a bit:
Some of my favourite songs from the
number 1 chart for the year in which I was born
:
"Heart of Glass" Blondie
"Don't Stop Me Now" Queen
"Sultans of Swing" Dire Straits
"The Logical Song" Supertramp
"I Don't Like Mondays" The Boomtown Rats
"My Sharona" The Knack
"Breakfast in America" Supertramp
"Cars" Gary Numan
"Message in a Bottle" The Police
"Video Killed the Radio Star" The Buggles
"Tusk" Fleetwood Mac
"Crazy Little Thing Called Love" Queen
"The Eton Rifles" The Jam
"One Step Beyond..." Madness
"Walking on the Moon" The Police
"Confusion"/"Last Train to London" Electric Light Orchestra
"Another Brick in the Wall (Part II)" Pink Floyd
1980s: the first song I ever independently (i.e. without my parents' influence) heard and loved:
Bad by U2
,
Hadi Bakalım by Sezen Aksu
, and
Domates Biber Patlıcan by Barış Manço
1990s: see my
90s blogfest post
!
2000s:
What if You Held the World in Your Arms by Idlewild
, because it was a song I heard at random while travelling in England, and just had to find out what it was!
2010s:
Arctic Monkeys
and
Whisky Trench Riders!
2020: Right now I'm all about
Tim Burgess' Twitter Listening Parties
and Neil Finn's
Fangradio
sessions. He recently had Johnny Marr as a guest host! Here's my playlist of the Johnny Marr set: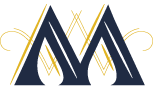 ore sad news:
Max von Sydow
&
Betsy Byars
&
Maj Sjöwall
have all passed away.
A long, long time ago, I compiled a list of the
social networks I was on
.
Here's an updated version!
Pinterest
LinkedIn
YouTube
Library Thing (all linked at the side of this page)
GoodReads
Twitter
Instagram
Facebook:
my author site
,
Whisky Trench Riders
thelitforum
Tumblr
Knitting Blog
ROW80
Speaking of ROW80, I haven't progressed on edits for Captive of the Sea, but I'm making some inroads into the missing epilogue, thanks to the 500-word story on the Lit Forum!
Here are the guidelines:
"For this challenge, the goal is to compose a complete short story (500 words or less) over the course of 5 weeks (we'll slop a bit into June). Each week, you'll be given six, randomly-generated prompt words, five of which are to be incorporated into that week's submission of your story. For each week's submission, you can only add a maximum of 100 words, which includes the prompt words.
The story structure of what to generate with the prompt words each week is as follows:
Week 1: Intro of setting/characters/inciting incident
Week 2: Act I - Rising action, development of conflict
Week 3: Act II - Twists and Reversals
Week 4: Act III - Climax and resolution
Week 5: Denouement"
What are some of your favourite songs by decade?